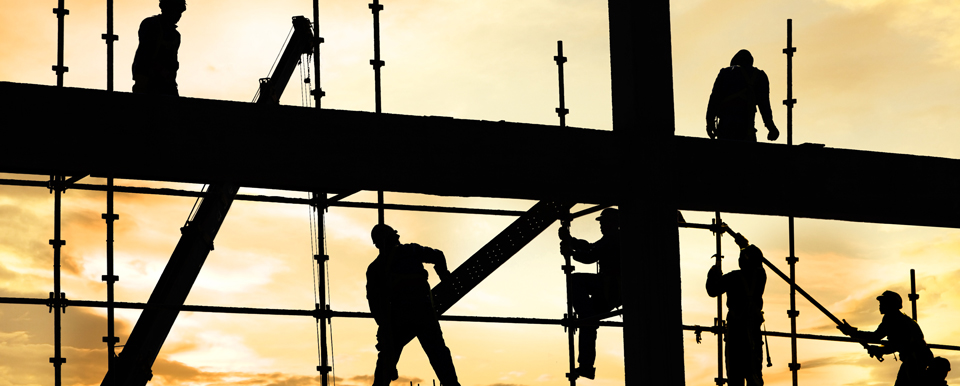 Construction companies are required to have health & safety programs that protect their workers. This is required under O. Reg. 213/91.
As an industry standard, construction companies are also required to maintain a current, up to date clearance certificate with the Workplace Safety Insurance Board (WSIB) before they are permitted to bid on contracts or tenders regardless of their price.
Along with a valid clearance certificate the contractor may also be required to produce the policies and procedures that the company operates under to ensure the safety of all their workers.
If your company is one of the many in Ontario who have not yet developed these programs and policies, WorkSmart Safety Solutions can assist you with this process. We will work with you to develop all of the necessary programs that will protect you and your employees should you have an incident or be called upon to comply with an audit or inspection from the Ministry of Labour (MOL).
We specialize in:
Safety program development
On-site safety supervision
Hazard-specific procedures
First aid provisions and emergency procedures
Incident notification, investigation and follow-up procedures
Spot inspections and audits
Job hazard analysis
Personal protective equipment (PPE) requirements (respiratory, hearing etc.)
Tool box meetings, and Joint Health and Safety Committee (JHSC) meetings, etc.
Training requirements
Identify and implement worker training requirements under O. Reg. 213/91 Construction Regulations., (WHMIS, first-aid/CPR, fall arrest, lockout Tagout etc.).
Identify equipment certification requirements, trade and JHSC certification and specific training requirements. (Confined space, scaffold erection, cranes, forklift, fall protection, proper ladder use etc.)
On-Site Services
Review contractor & site supervisor's responsibilities. Ensure general health and safety rules are being implemented.
Conduct project health and safety tool box meetings. Verify subcontractors' representatives to the JHSC (meeting minutes, inspections, etc.).
Ensure proper documentation availability (Act and Regulations, WSIB Clearance Certificate, MSDS, orders by the MOL, hoist/crane certificates, etc.)
Program Management Services
Reduce the operating cost associated with having a full-time person running your safety program.
Allow yourself more time to run the business while we manage your program and compliance for you.
We will assess your needs, identify the gaps in your program, train your staff, and monitor its success
At WorkSmart Safety Solutions it is our goal to help you keep your people safe, meet all of the required industry standards and in the process, reduce your cost by managing your program and reducing injuries due to an ineffective safety program.
To set-up an initial consultation or for more information:
Please fill out our contact form or call us at (519) 972-0741 (office).